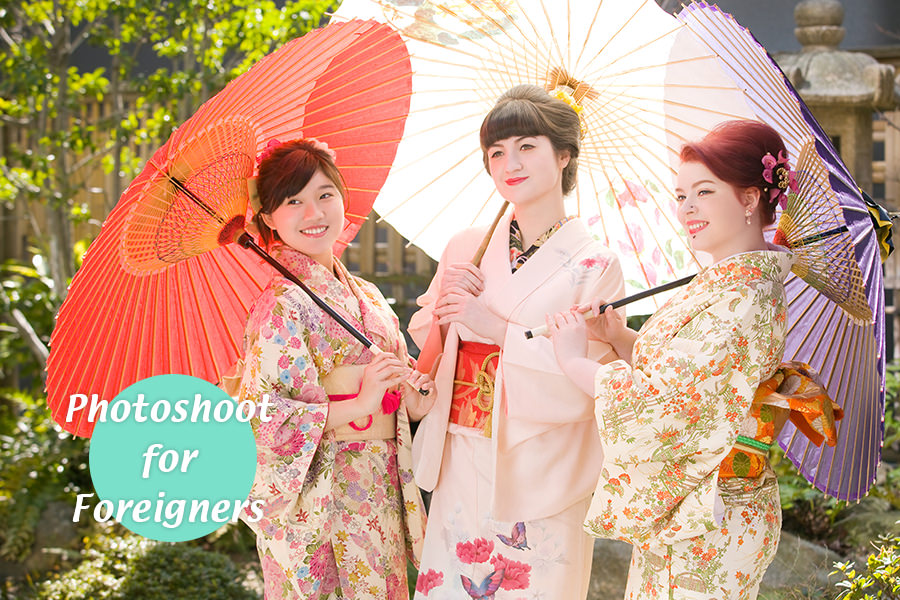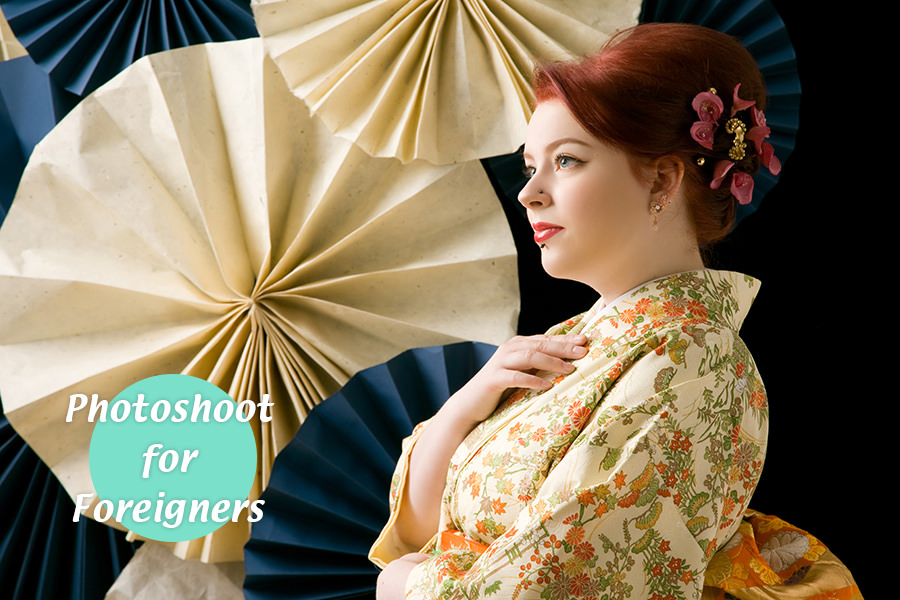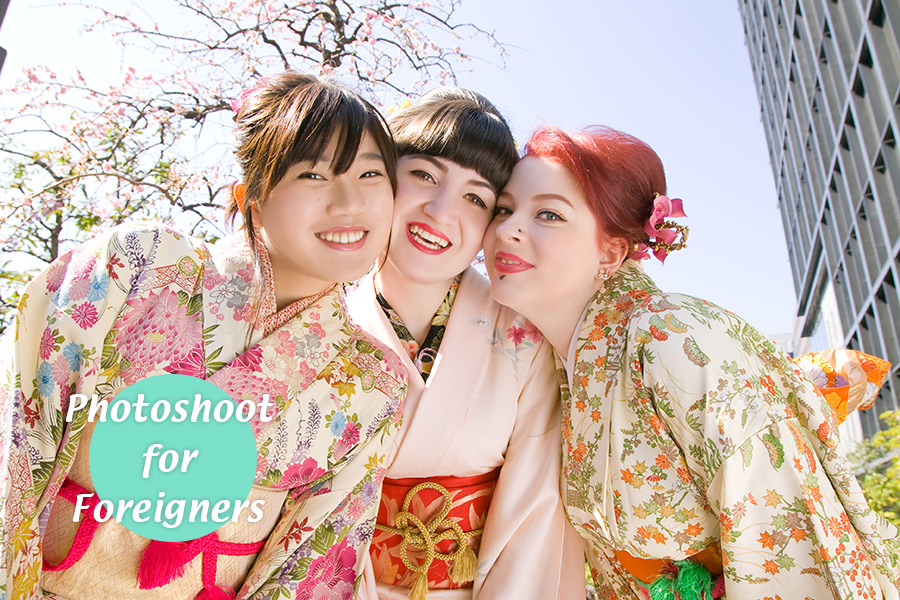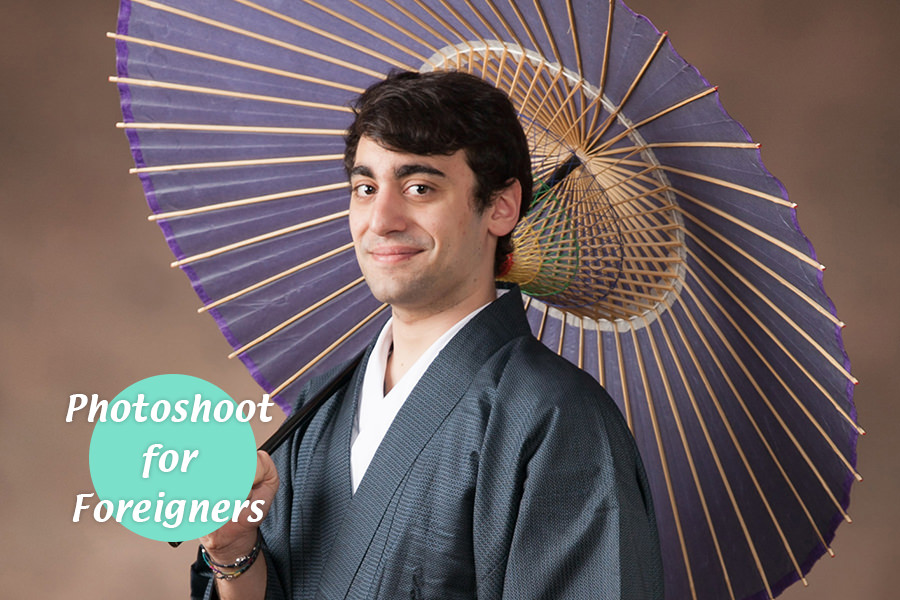 Why do not you take a picture by wearing a kimono while you came to Japan?We provide 'Photoshoot plan' for forigners.We lend you Kimono and take pictures in Japanese garden.For rates please see below.

日本に来た記念に、着物を着てお写真を撮りませんか?私たちは外国人の方向けに「Photoshoot plan」を提供しています。着物をお貸しして、庭園などでプロのフォトグラファーが写真撮影をいたします。料金は下記をご覧ください。
Our plans プランのご紹介
Package plan パックプラン
A

Shooting in the japanese garden 庭園撮影プラン
● Kimono rental 1 hour from the end of shooting for 1 person
* The extension charge ¥1,000(Tax excluded) per 30 minutes for 1 person.
● Shooting time 15 minutes
● Shooting in the japanese garden
* In the case of rain, it will be studio shooting.
● Send 5 shots of shooting data to a smartphone or tablet

● 着物レンタル 撮影終了後1時間まで1名分
※延長料金30分ごとにお1人1,000円(税別)
● 撮影時間 15分
● スタジオ近くの庭園でロケ撮影5カット
● 5カット分の撮影データをスマホやタブレットに送信

¥7,000

(Tax excluded)
* Additional charge ¥7,000(Tax excluded) for each additional 1 person.
※1人増えるごとに+7,000円(税別)
* Foreign students 10% off the plan price.
※留学生はプラン料金10%OFF
B

Shooting in the japanese garden & our studio
● Hair-do & Makeup by professional
● Kimono rental 1 hour from the end of shooting for 1 person
* The extension charge ¥1,000(Tax excluded) per 30 minutes for 1 person.
● Shooting time 1 hour
● Shooting in the japanese garden & our studio
● Send 5 shots of shooting data to a smartphone or tablet
* We will modify the data and send it after 1 week.

● プロによるヘアセット+メイク
● 着物レンタル 撮影終了後1時間まで1名分
※延長料金30分ごとにお1人1,000円(税別)
● 撮影時間 1時間
● スタジオ近くの庭園でロケ撮影とスタジオ撮影5カット
● 5カット分の撮影データをスマホやタブレットに送信
※データは修正して1週間後に送付します。

¥20,000

(Tax excluded)
* Additional charge ¥20,000(Tax excluded) for each additional 1 person.
※1人増えるごとに+20,000円(税別)
* Foreign students 10% off the plan price.
※留学生はプラン料金10%OFF
add-on option オプション
'Furisode' rental 振袖レンタル
'Furisode' are special kimono worn by unmarried women only.

振袖は未婚女性だけが身につける袖の長い特別な着物です。
¥20,000(Tax excluded) per 1 hour
1時間につき

20,000

円(税別)
Additional shooting data データ追加購入
You can purchase Additional shooting data.

撮影データの追加購入も承っております。
Additional ¥1,000(Tax excluded) per 1 shot
追加1カットにつき

1,000

円(税別)
Additional print photo 写真プリント
You can purchase Additional print photo.

写真プリントの追加購入も承っております。
Additional ¥1,000(Tax excluded) per Lsize(89mm*127mm) print photo
L判プリント1枚

1,000

円(税別)
Our advantages ハザマ写真場のおすすめポイント
1

Abundant rental costume レンタル衣装が豊富♪
Rich offers a kimono that are easy to wear over clothes.

洋服の上から簡単に着られる着物を豊富にご用意しています。
2

Skilled Photographers 熟練フォトグラファーが撮影♪
In the Hazama photo studio, we have a lot of skilled photographers who are experiencing many sites such as various kinds of location shooting, snapshots, studio shooting etc. We will bring out a good look by relaxing our customers and leave valuable moments in the pictures.

ハザマ写真場には、各種ロケ撮影やスナップ、スタジオ撮影など多くの現場を経験している熟練のフォトグラファーが揃っています。お客さまをリラックスさせていい表情を引き出し、大切な瞬間をお写真に残します。
Customer's voice お客さまの声
Miss.Madalina Iosub *plan B

Since the people who dressed us were professional and knew what they were doing, I felt like an actual model! I think the hair-do was very intricate. I have very long hair and I am happy the artist knew how to handle it! I liked the make-up, although it is not what I usually wear when I do my own make-up. The photoshoot itself was also very professional but the staff and photographer made sure to make me feel at ease and confident in the pictures. They showed me what poses would flatter me and always fixed my kimono and hair accessories to look impeccable in all photos. The photoshoot in the garden and outside the main building was very interesting and fun! We were able to interact a lot with nature and that was a nice change of scenery for the pictures! It was a fun session, and I have learned a lot from it. The staff that helped us all along was very nice and made us feel comfortable. If you are looking for a kimono photoshoot session, you should definitely try it here! Overall, I am personally very happy and satisfied with both the photoshoot and the photo.
Miss.Maria Millar *plan A

Being dressed in the kimono by a professional dresser was great to see all that goes into the process of getting ready. Our entire shoot was outside and it was amazing being able to walk around and see what it's like to spend the day out fully dressed. As a whole, the session was an amazing experience and I'm very glad. I was able to take part in it. Definitely one of the highlights of my study abroad here in Japan. Everyone was great to work with and patient with us. It was so much fun. If you over-think it you'll not enjoy the experience for what it is, so go and play. They will help you and encourage you to do so.
Miss.Patrycja Kubiak *plan B

Kimono was very beautiful and the colors of my stylisation resembled the spring. Although, putting on a kimono is really complicated, the staff from the Hazama Photo Studio was very helpful and kind, and I was surprised by their warm hospitality. I have never taken part in the professional photo shooting before, so I was a little bit nervous whether or not I would be able to pose naturally, but the staff was very supportive and they advise me how I should pose in order to achieve the best results. And I really liked my hairstyle. The beautiful flower arrangement complete my spring stylization and gave me the sweet – so called kawaii – look. The Hazama Photo Studio is well-equipped, spacious and very convenient for both clients and the staff. Attributes such as Japanese fans, umbrellas and temari balls are provided by the studio, so you can truly feel the atmosphere of traditional Japan. Photo session was a wonderful experience of both wearing a kimono and being a photo model. At the same time, it was exciting and demanding. Having no modelling background, I learned a lot about posing to the professional pictures. It was really fun to pose with my friends and to pose alone. I hope I did a good job! If you want to experience wearing Japanese kimono and make some memorable photos for you and your family, I recommend the Hazama Photo Studio. It is located in the centre of Fukuoka City in the walking distance from the Watanabe and Tenjin subway stations. Don't be afraid if you don't speak any Japanese, because the staff is very helpful and open to your suggestions. And even if it's a rainy day, it will be an unforgettable experience!
Photo gallery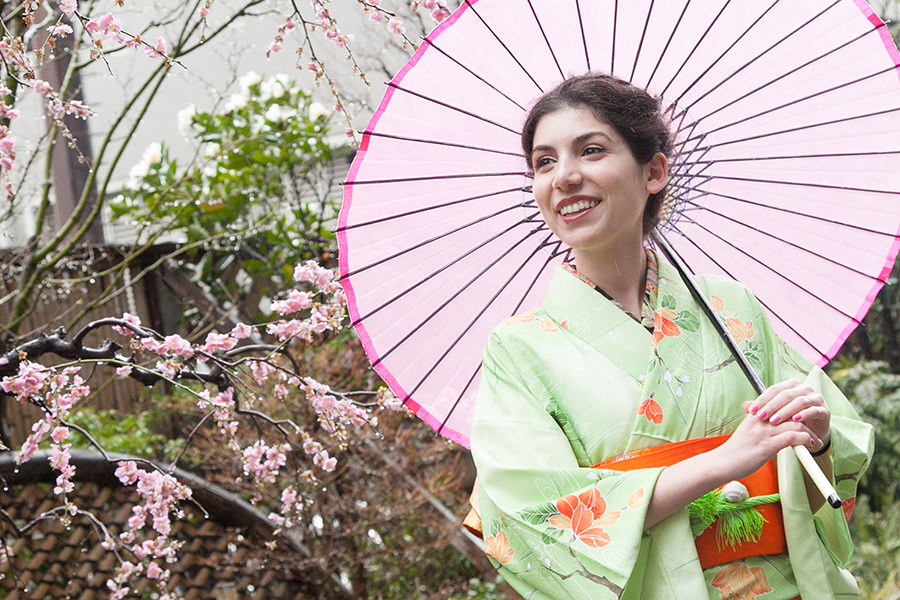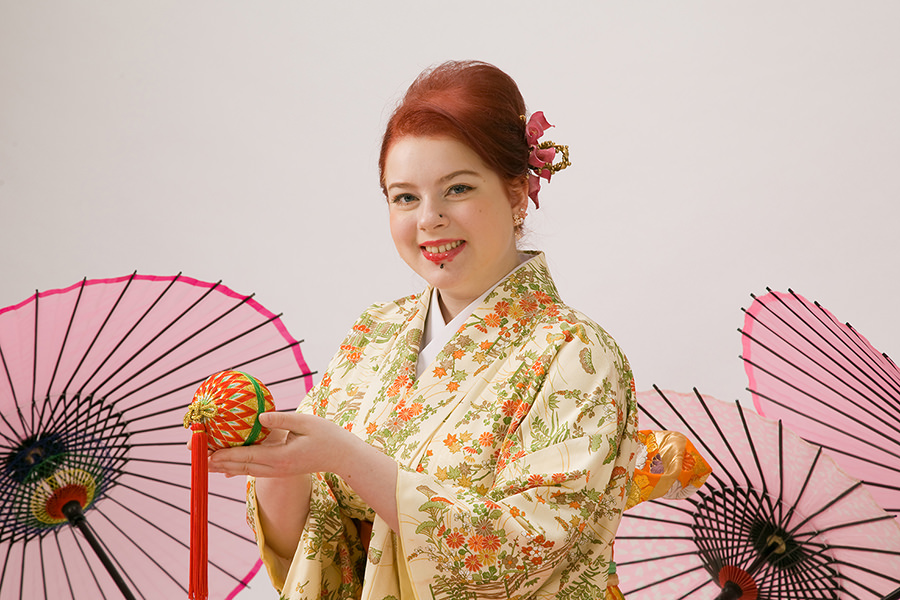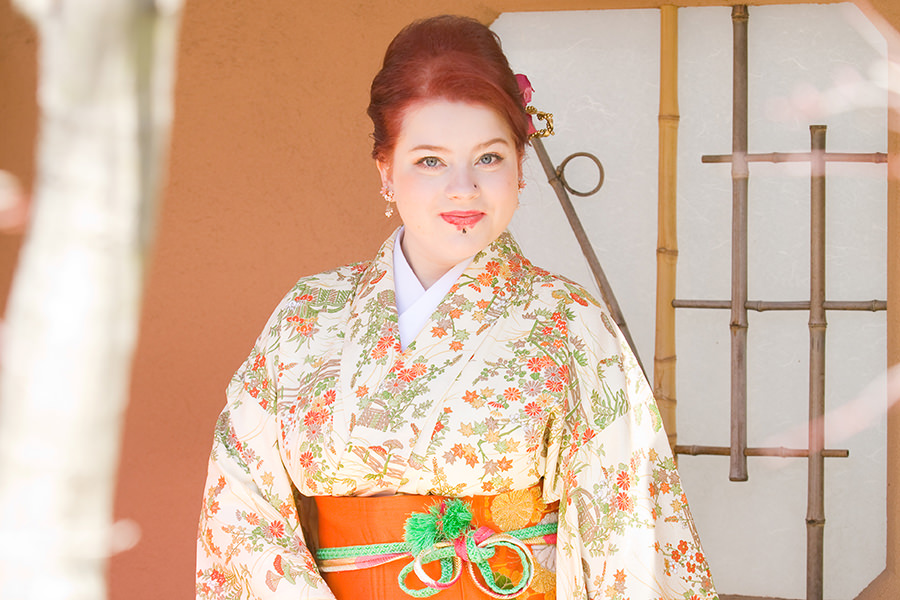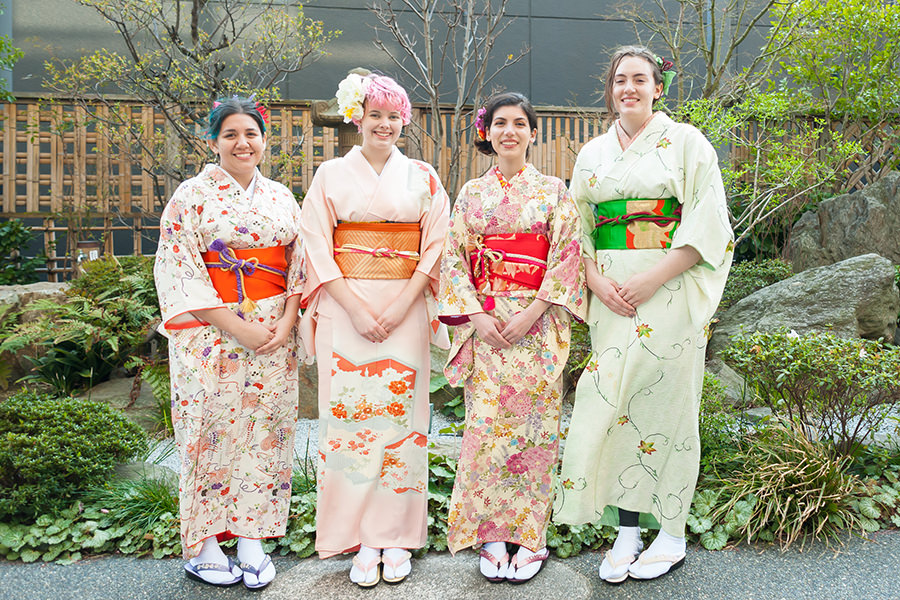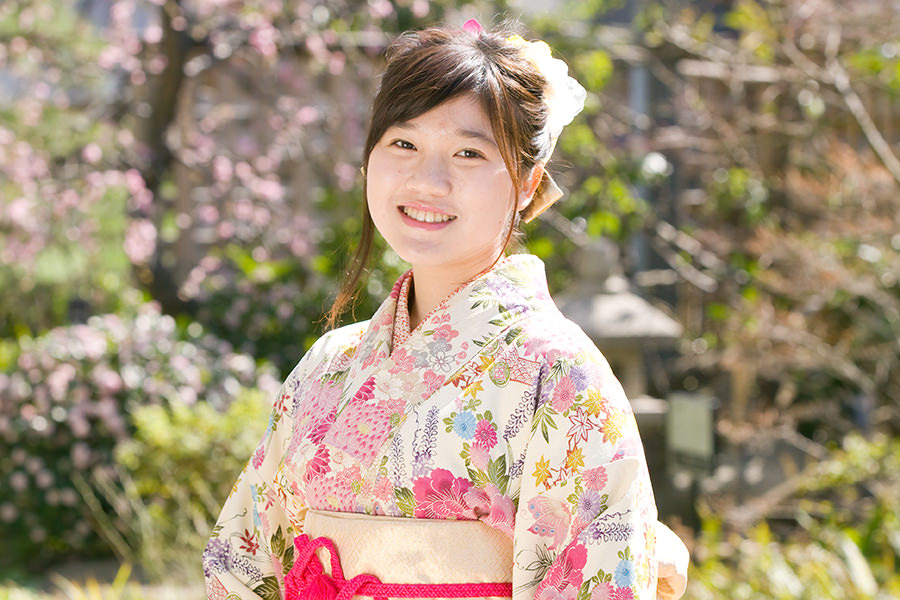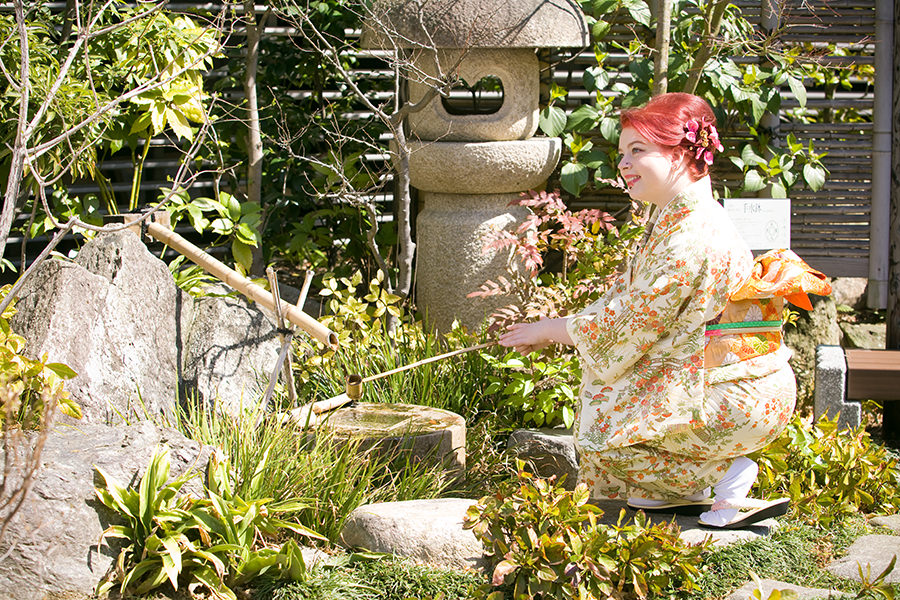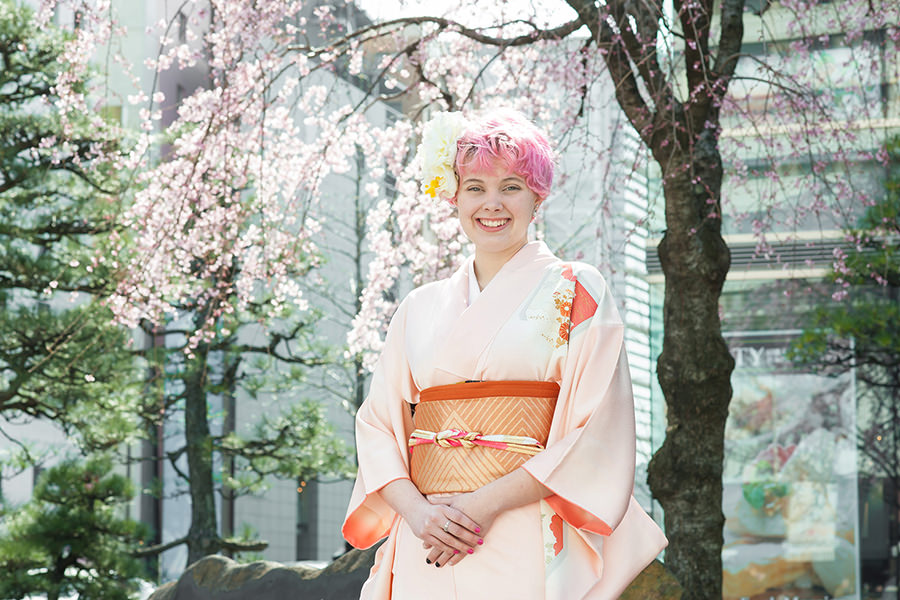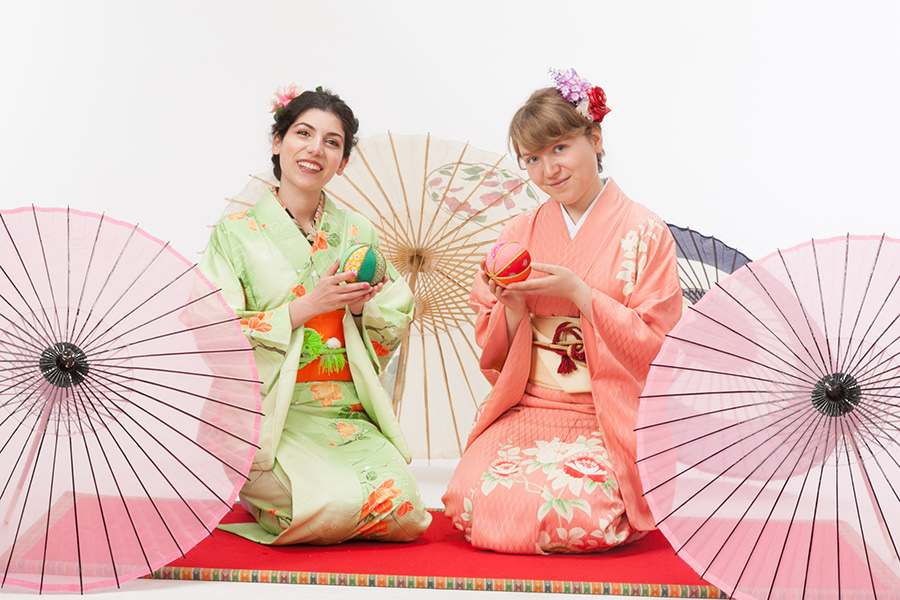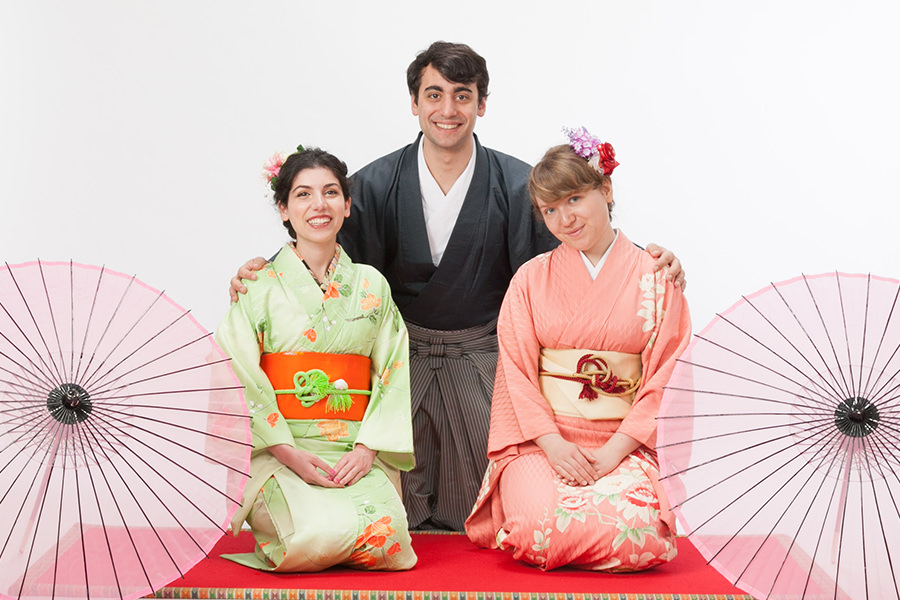 Contact Form